"I met Sara on the shoot of my graduation project. It was a pleasure to work with her. During the shoot I found out she was a photographer and she offered me her services. I needed the photos of this shoot edited for a fast approaching deadline. The communication was great and the pictures look beautiful. Thank you Sara!"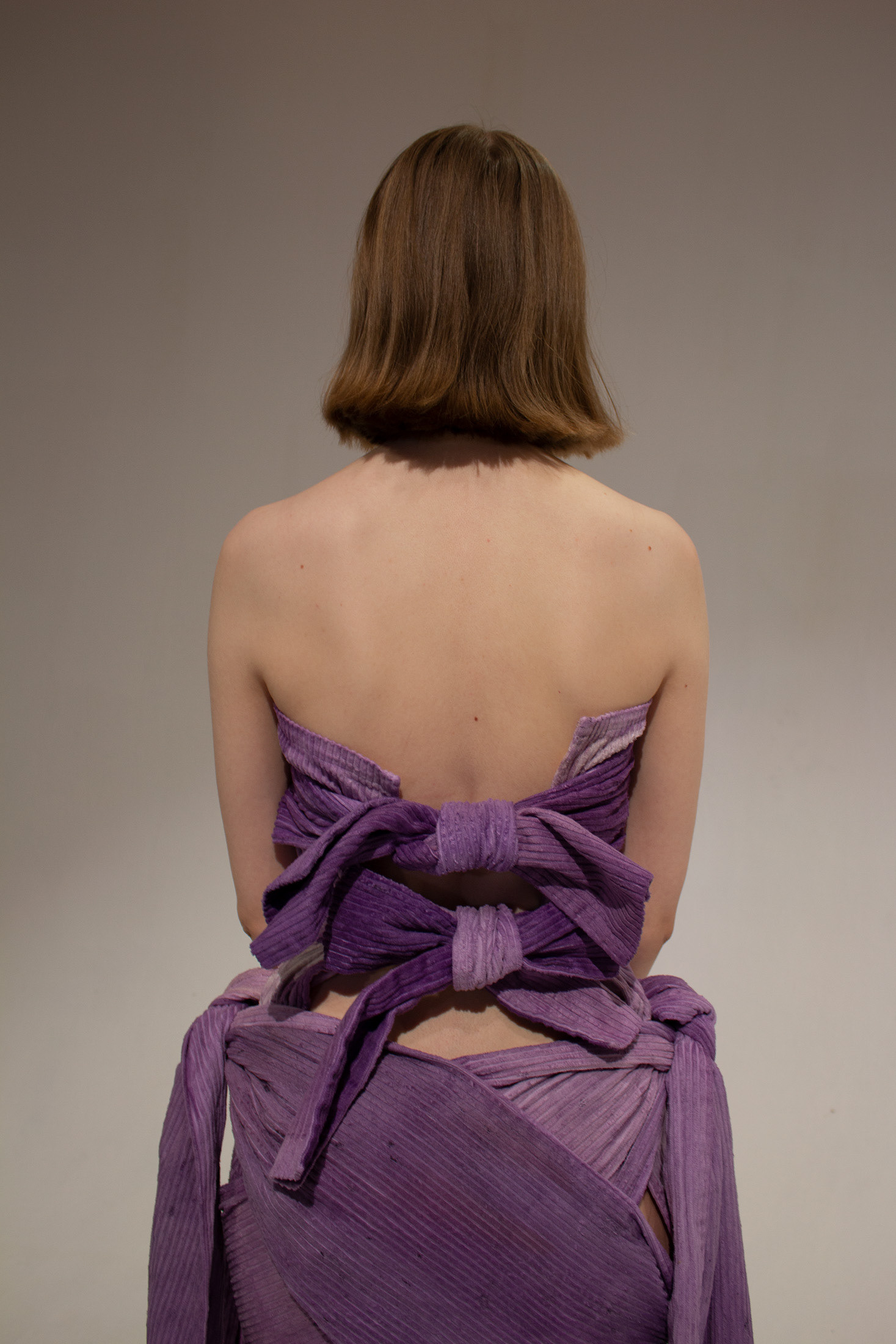 "With Haute Nature concept, I want to take you on a journey of discovery with the following questions. What is fashion? What is clothing? And can a garment be designed for everyone? Haute Nature redefines our relationship with fashion, clothing and the world around us.

"
Denise Schot on Haute Nature.
"Designing fashion for all bodies instead of one standard. When you look at my designs, you see the garment drapes around the body. Created by knotting and making different bows. My garments can be adapted to every body shape through this method. The way the garment is worn is personal and unique. The designer, the wearer and the viewer embark on a journey of discovery into the relationship between the body and the garment."
Denise Schot on Haute Nature,